THE NUTRIDERMOLOGIE® BEAUTY SOLUTION
(INTERNAL AND EXTERNAL),
A DEEP VISION OF THE BEAUTY AND THE SKIN
Each skin is unique. In perpetual renewal, it expresses important evolving nutritional needs. Ella Baché reveals from 1936 the importance of nutrients, "elementary bricks" essential for the cutaneous structures, and identifies the existing links between inappropriate nutritional inputs and an altered beauty. Only a reasoned and targeted nutrient input increases the skin's capacity to develop clinical signs of natural beauty and balance: softness, firmness, radiance...
This vision is at the root of the NUTRIDERMOLOGIE® Beauty. Unique, it differentiates itself with a synergy of INT-ernal and EXT-ernal skincare, combined with high-technologies:
- the INT-ernal skincare, food complement and dermo-dietary beauty recipes, act on the deeper layers of the skin.
- the EXT-ernal skincare, cosmetics, ensure a targeted cellular and cutaneous nutrition.
- the high-technology diagnosis and skincare, SKINTEX®DIAG et SKINTEX®LAB, analyze and act simultaneously inside and outside the skin.
This way, the skin develops all its beauty potential in depth, for a more naturally beautiful skin, without extras.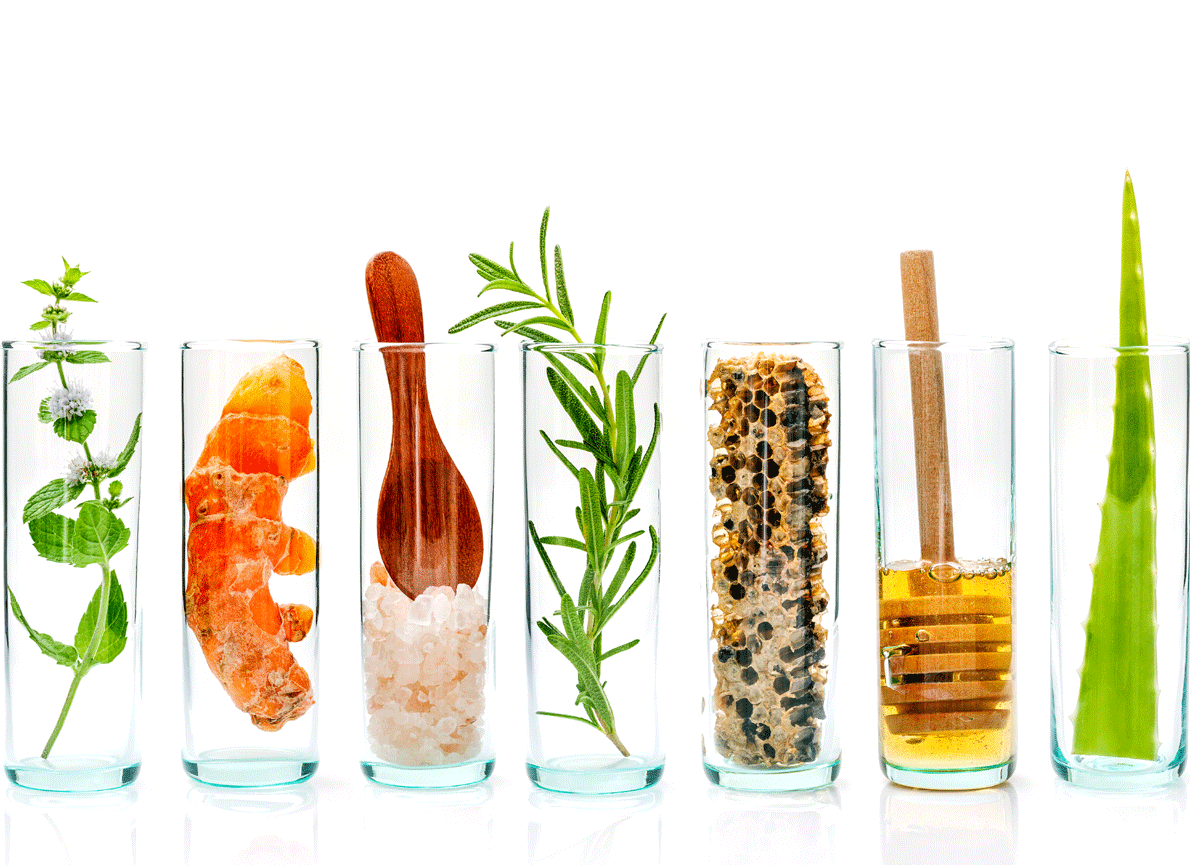 THE NUTRIDERMOLOGIE®
Science
The Ella Baché laboratory is a pioneer in the identification of the nutritional needs of the skin. Specialist, it benefits of more than 80 years in the research of actives coming from premium food. Located in South France, it brings together the pharmaceutical, esthetics and dietary expertise.
BEAUTY NUTRIENTS
Ella Baché elaborates the INT-ernal and EXT-ernal skincare from ground-breaking active extracts. Because they are made from natural food recognized by our organism, they guarantee an optimal tolerance and a maximum assimilation of the beauty nutrients by the skin, for an ideal cellular bio-responsibility.
PREMIUM EFFECTIVENESS
The respect of the skin and the "health" vigilance are a must for the Ella Baché Laboratory. The components of the INT-ernal and EXT-ernal skincare answer to a quality chart aiming to reduce as much as possible: parabens, mineral oils, coloring, endocrine disruptors, alcohol, silicone, phenoxyethanol, artificial flavors.